The annual Daily Painting Exhibition is more than an art show; we invite you to honor, recognize, and take part in the habit of daily painting.
The main idea behind this show is to give artists a big motivation, a commitment, and a challenge to erase any excuse that keeps them from going to their easels frequently. This show originated from the class The Happy Habit of Painting Every Day by Mónica Linares to help students form the habit of daily painting.
Upcoming Exhibition details:
THE 6X6 DAILY PAINTING EXHIBITION – Town of Cary
Where: Cary Arts Center & Herbert C. Young Community Center, Cary, NC
Address: 101 Dry Ave, Cary, NC 27511 & 101 Wilkinson Ave, Cary, NC 27513
Exhibition Dates: November 30, 2022 – January 29, 2023
Meet the artist: Saturday, December 3, 2022, 2 to 4 pm / All are welcome!
Open to the public: Monday – Friday: 9 am – 9 pm / Saturdays 9 am to 6 pm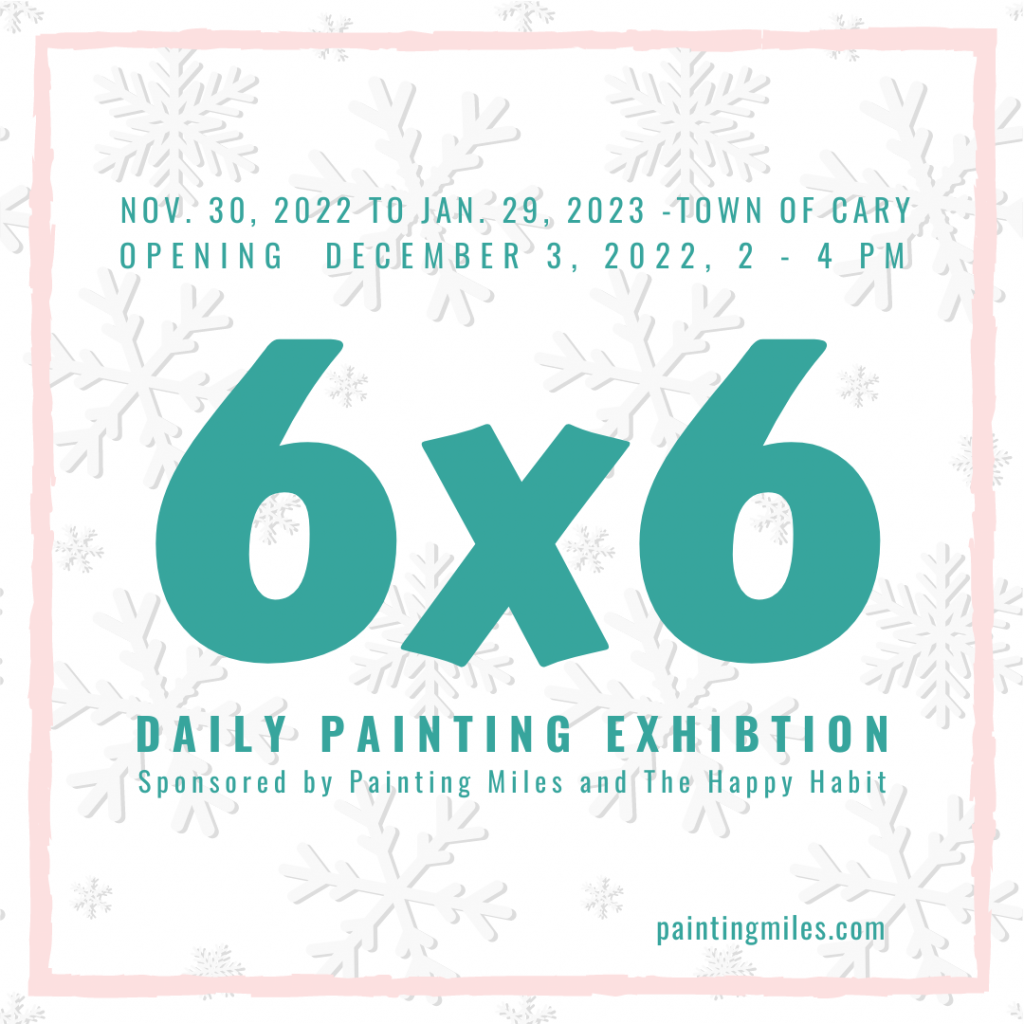 PREVIOUS SHOWS:
2022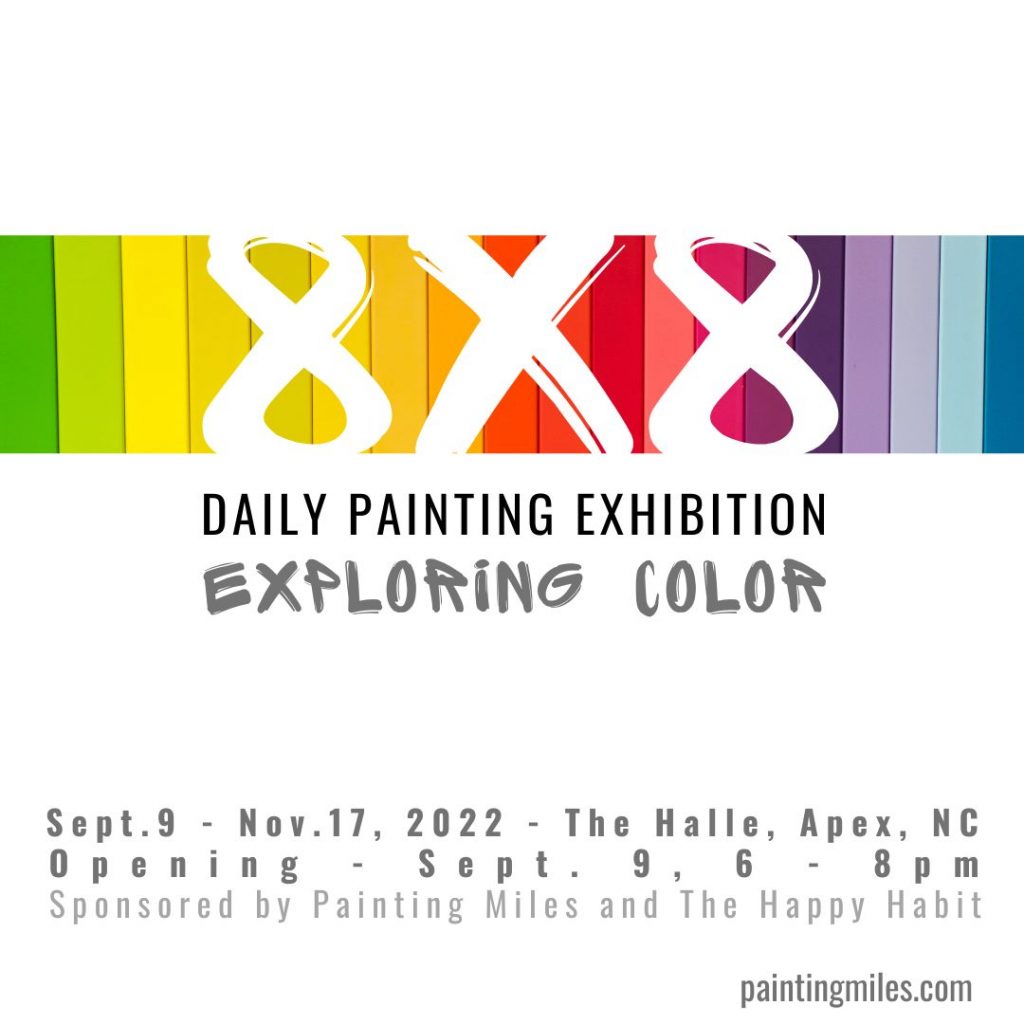 THE 8X8 DAILY PAINTING EXHIBITION: Exploring Color!
Where: The Halle Cultural Arts Center
Address: 237 N. Salem Street, Apex, NC 27502
Exhibition Dates: September 9 -November 17, 2022 |
Opening Night: September 9, 2022, 6 to 8pm / All are welcome!
Open to the public: Monday – Friday: 9am – 6pm / Saturdays 9 to 1
2021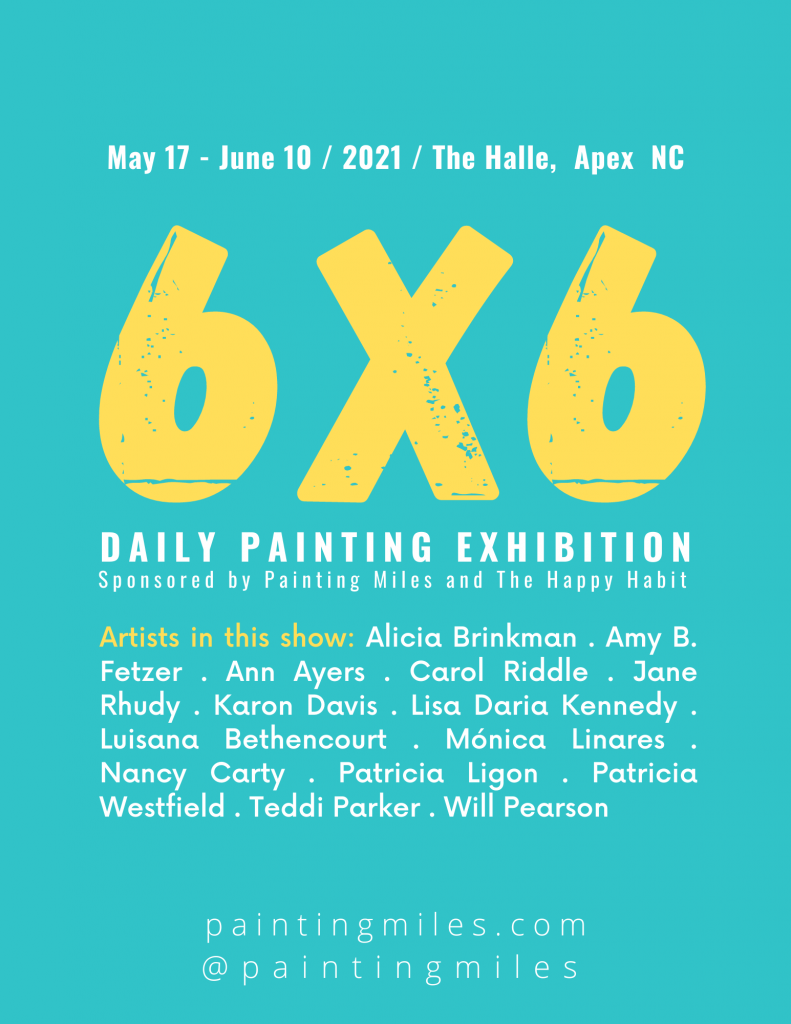 2020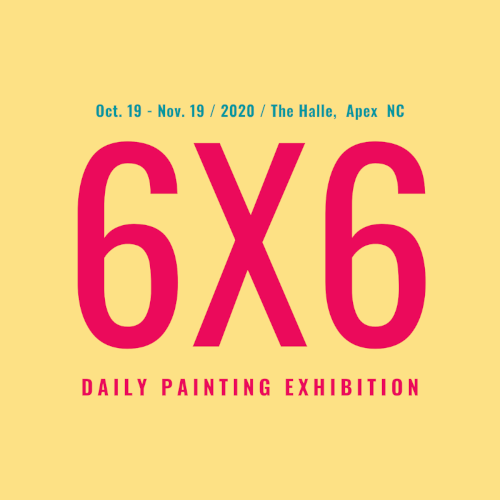 2019